Color choices for any style


Pick a hue that matches your phone, or select a contrasting shade for a fashionable look. There are a range of colors to choose from, so you can even pick up a few and swap them out based on your mood or outfit.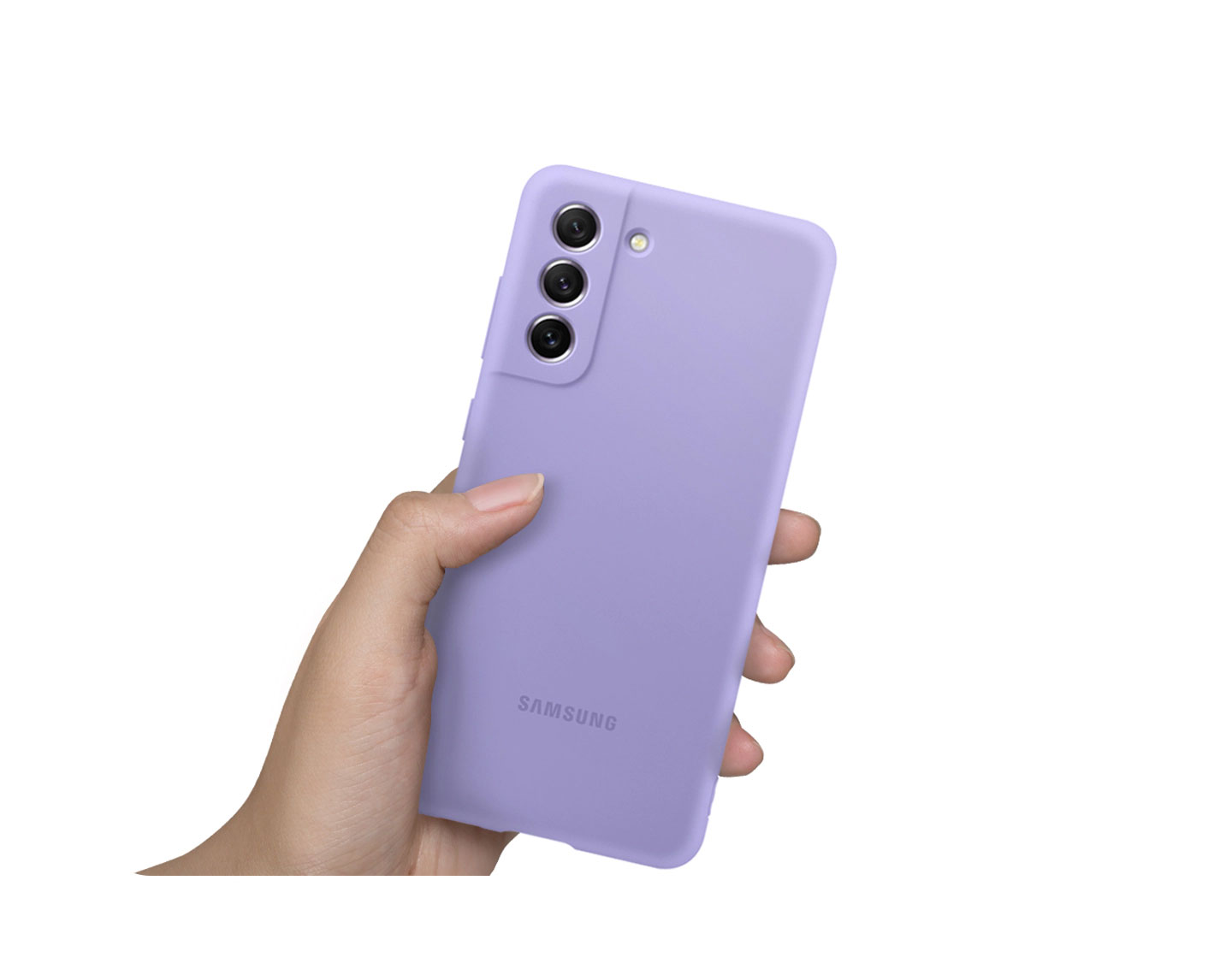 Level up your style


The Silicone Cover comes with a small hook near the bottom so you can easily attach a strap and take your look to another level.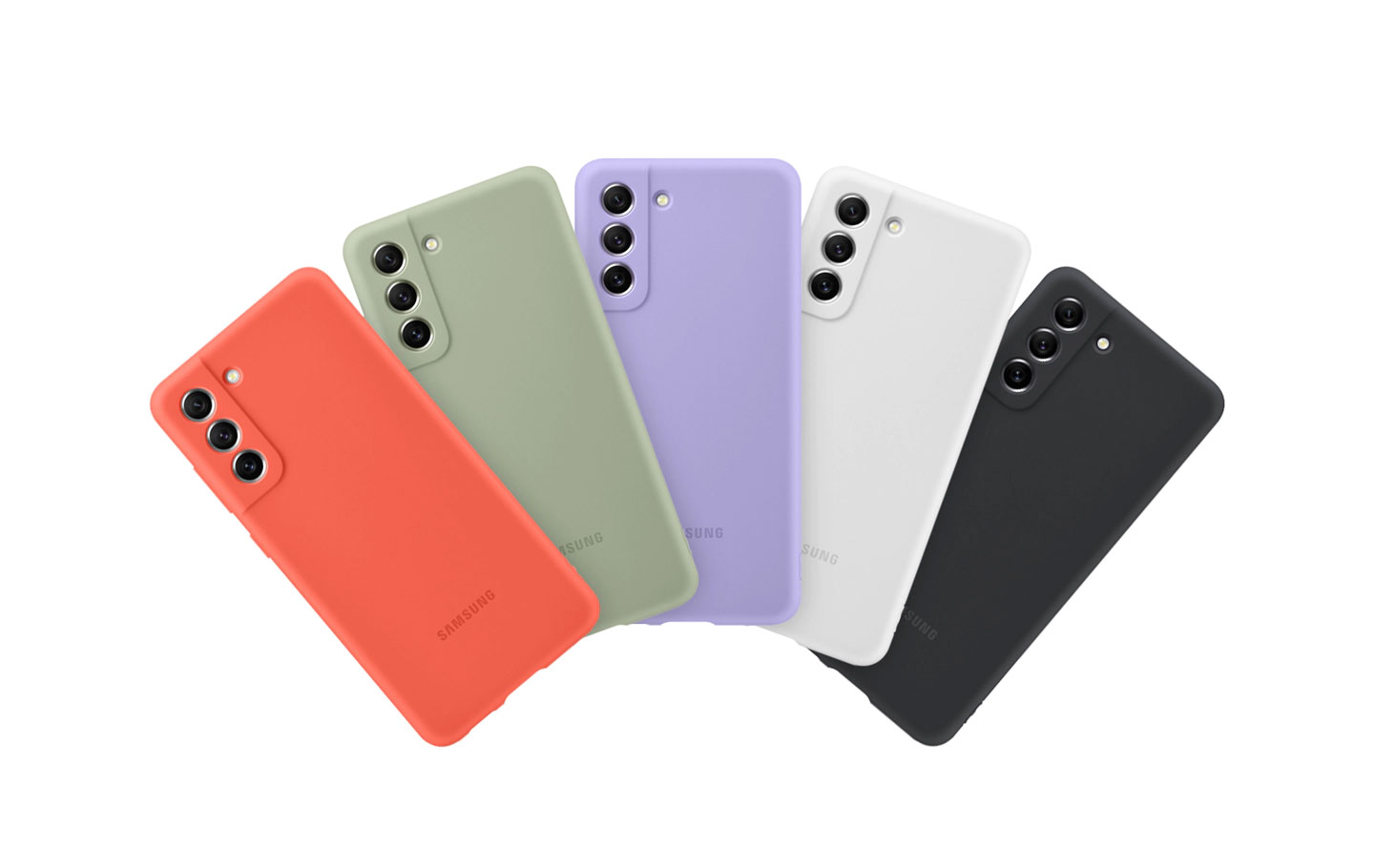 Soft on your hands
As comfortable as it is stylish, the Silicone Cover adds a soft touch to the outside of your phone. The silky matte finish lets you grip your phone for hours.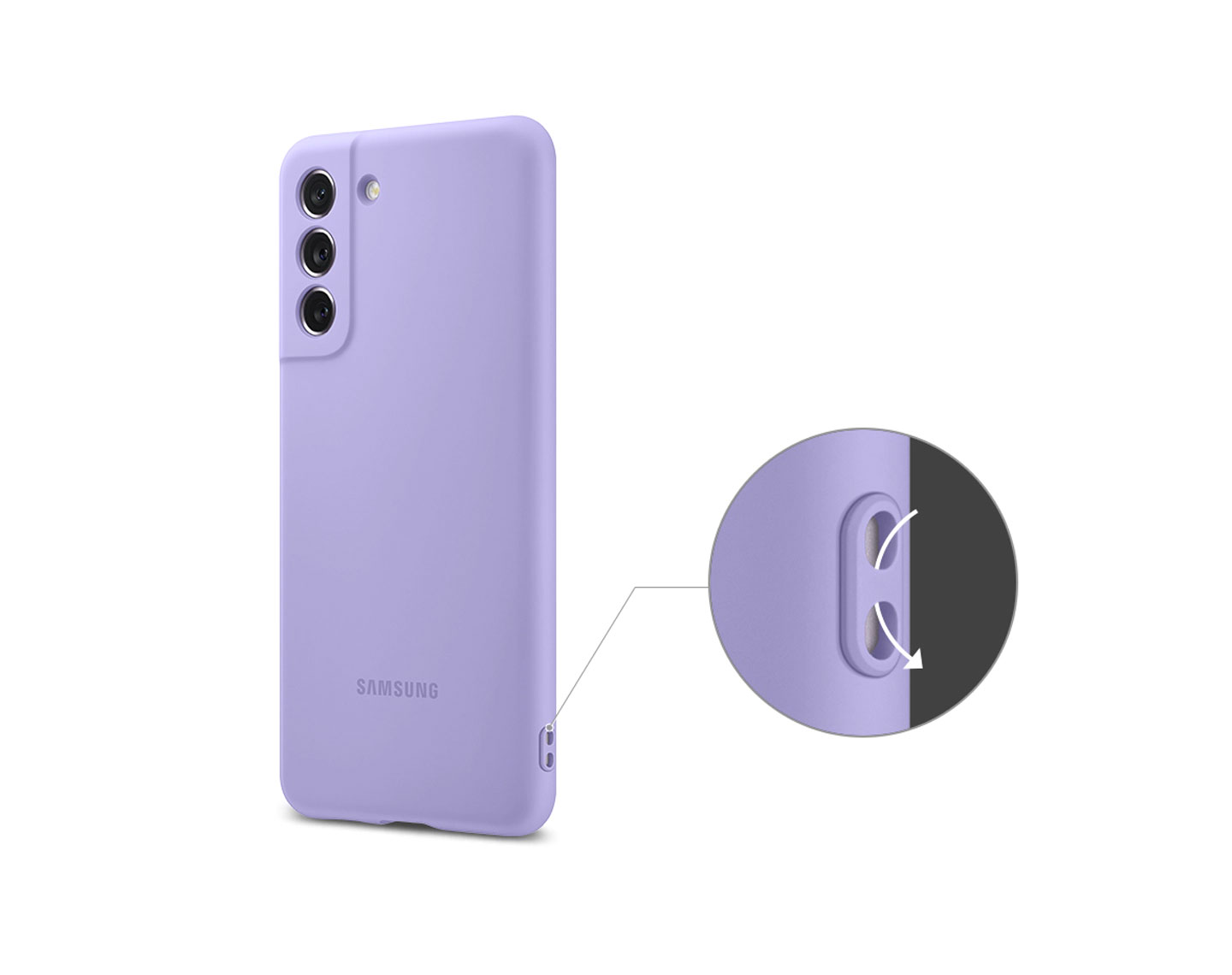 ---
The outside of Galaxy S21 FE 5G Smart Clear View Cover meets the requirements of antimicrobial activity as set by the FITI Testing & Research Institute.

*To perform its antimicrobial function, this product has been treated with the biocidal substance Zinc Pyrithione.
*Antimicrobial property does not completely protect users against bacteria and provides no protection against viruses including Covid-19.
*Antimicrobial effect may vary depending on conditions of use.
*Antimicrobial coating on case exterior only. The phone's exterior is not antimicrobial.