THIS IS ESCAPEWARE
Dual-Mode ANC
Enjoy clear audio in high- and low-noise environments with dual-mode active noise canceling
Patent-Pending Magnetic Sensors
When latched, sensors turn off ANC and disconnect your earbuds from your Bluetooth device to conserve battery
Immersive Audio
Experience deep, rich sound with 10 mm drivers, and customize your audio with bass and bright EQ presets
Longer Listening
Listen for up to 8 hours with ANC, up to 10 hours without ANC and non-stop with the dual-use charging and in-flight cable
HEAR WHAT YOU WANT TO HEAR
Escape the chaos of life on the go with the BackBeat GO 410 wireless earbuds. By choosing how much noise you want to tune out with dual-mode active noise canceling (ANC), you can disappear into your music — wherever your travels take you.
TRAVEL IN COMFORT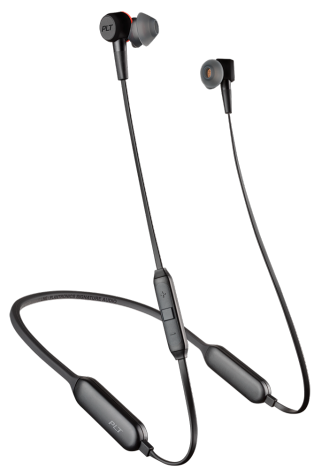 The BackBeat GO 410 wireless earbuds are small, lightweight and sit flush with your ears for a discreet and comfortable listening experience, especially with airplane headrests or travel pillows. Its flexible neckband also conforms to your body for all-day comfort and stability.
LISTEN LONGER
When latched, patent-pending magnetic smart sensors automatically shut off ANC and disconnect your earbuds from your Bluetooth device to conserve battery life. Bluetooth is automatically reconnected and ANC is turned on when the magnets are unlatched, so your earbuds are ready when you want to listen to music or need to take a call.
OUTLAST LONG FLIGHTS
Be prepared for longer flights with the patent-pending dual-use charging and in-flight cable. Easily convert the USB charging cable into a 3.5 mm cord for wired listening until you can recharge your earbuds.
FEATURES
Small and lightweight design
Dual-mode active noise canceling (ANC)
Bluetooth® 5.0
Patent-pending magnetic smart sensors
Patent-pending dual-use USB charging
10 mm drivers with Plantronics signature sound
?