Supreme comfort
You're ready to explore new worlds, engage in tense action. You need a headset that's well made, and engineered to fit better than ever before. Like the Gear VR.


Strap holder
Anchored securely to handle
epic moves

Weight
345 g for extended sessions
(312 g without front cover)

Foam cushioning
Soft with the right amount
of comfort

Complete focus


With the Gear VR you get a bigger field of view, smoother images. Incredibly low light leakage and reflection prevention. It's game on.

Convenient control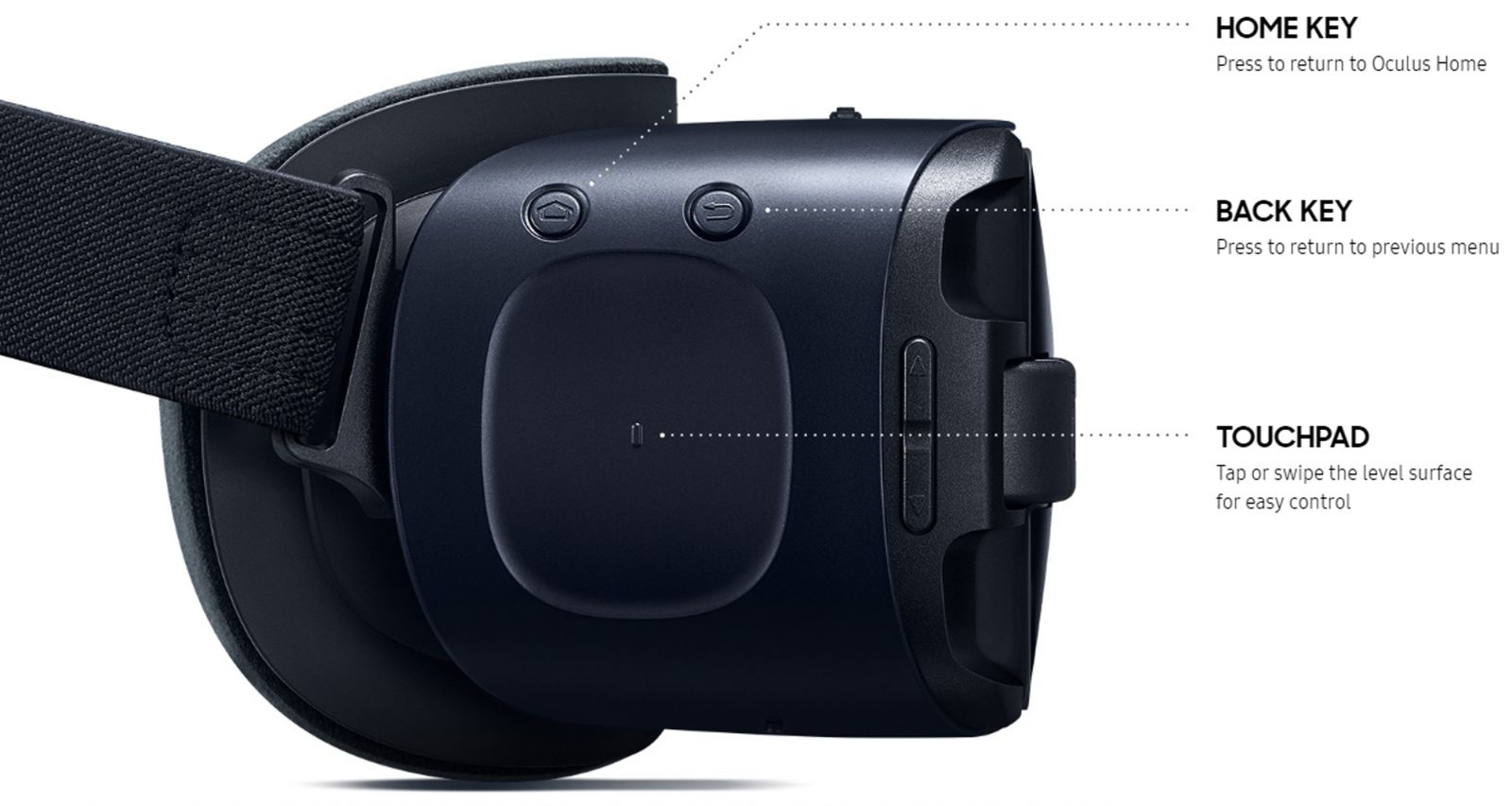 With a tap or a swipe. The larger and now completely flat touchpad exists for precision and control. The new Home Key takes you straight back to Oculus Home.

The Galaxy connection


• USB Type-C: Galaxy Note7
• Micro USB: Galaxy S7, S7 edge, Note5, S6 edge+,S6, S6 edge
Gear VR works seamlessly with Galaxy smartphones. Compatible with both USB Type-C and Micro USB, you just need to snap on the connector module for your phone, and you're done.

Oculus Home
This is where your VR journey begins. Browse through games and experiences or explore what's new on the Oculus Store. Meet up with friends and discover a world of possibilities—all from your virtual home.

*Availability of updates and services may vary by country or region.
Optimized for Gear VR


SAMSUNG INTERNET
Created for optimized web browsing on Gear VR, Samsung Internet makes navigation easy, and prioritizes videos and images made for VR. It also makes for a seamless transition from your Galaxy phone to your Gear VR.

SAMSUNG GALLERY
This is the app you want when viewing content created with your Galaxy phone or Gear 360, from photos to 360 videos. Supporting a wide range of formats and features including 2D and 3D video as well as 3D spatial sound and subtitles, it's the ultimate media player for Gear VR.

Experiences


Gear VR, powered by Oculus, lets you travel across the galaxy, build expansive cities, battle unbelievable monsters, and more. Immerse yourself in entertainment like never before—the ever-expanding collection of amazing Gear VR experiences awaits.

STAR CHART | Apps


Explore the solar system in this beautiful and accurate real-time simulation. From the Sun to the darkest reaches of Pluto, feel the awe of floating in space around worlds no human has yet set foot on.

The stage is set


For turning dreams into plans, thoughts into action and bringing ideas to life. For experiences that change everything. Anything is possible with these Galaxy and Gear devices. Click to find out more.


Experience 360° content on your Gear VR by heading over to the Gear 360 VR Gallery for videos and photos taken with the Gear 360.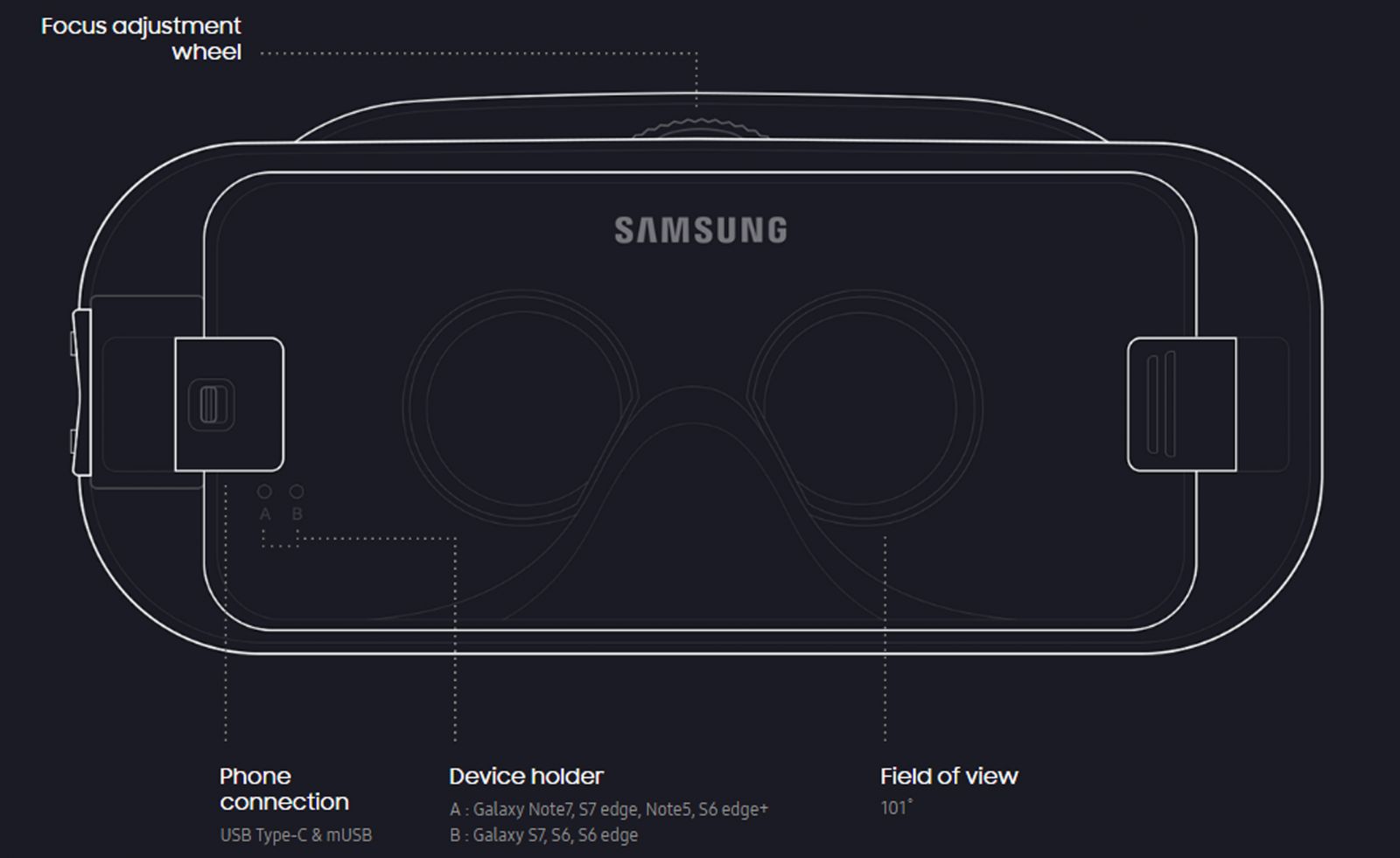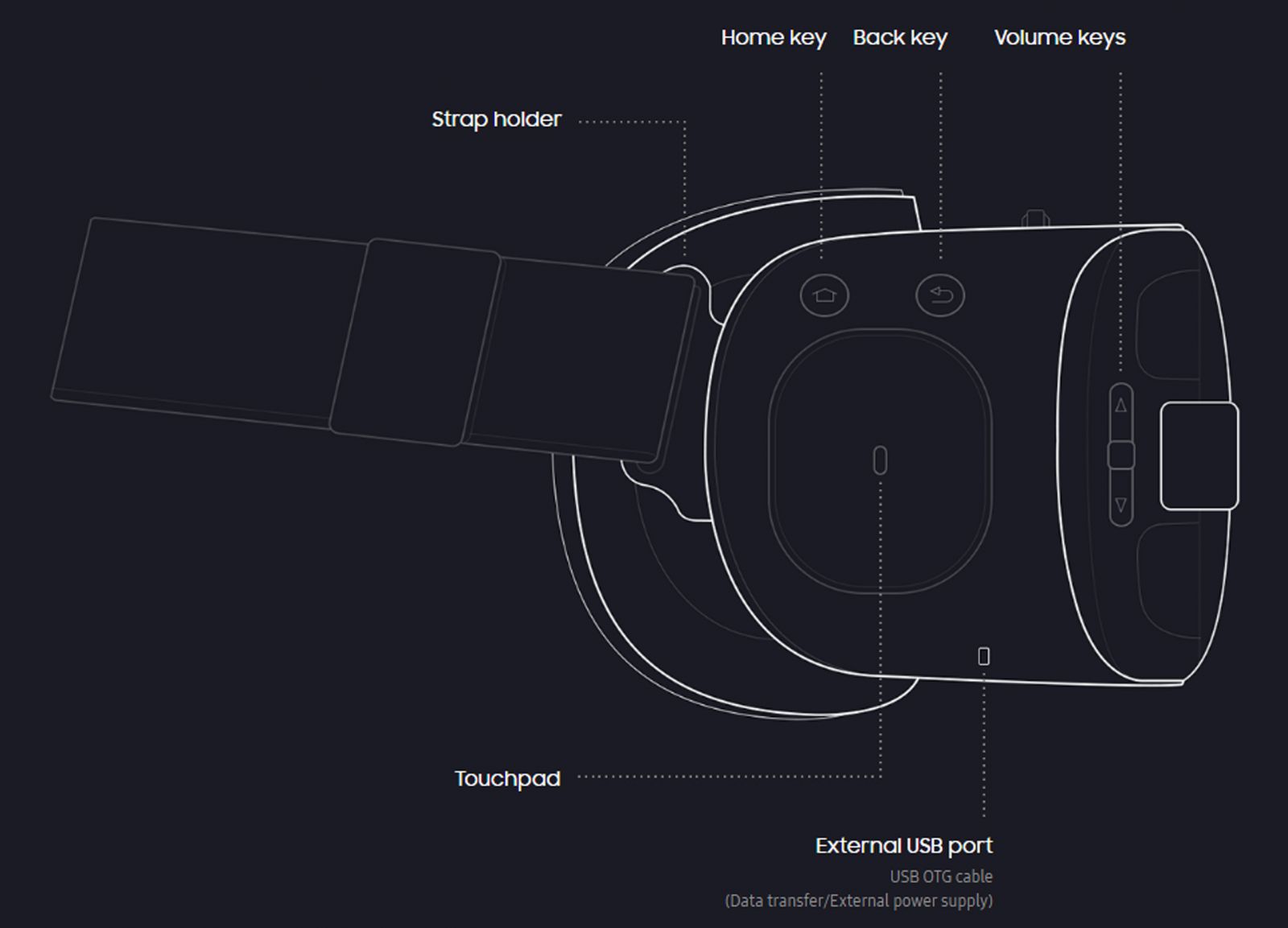 Specification

Dimensions
207.8 x 122.5 x 98.6 mm
345 g / 312 g without front cover

Field of view
101?

PUI / Button
Touchpad, Back key,
Home key, Volume key

Sensors
Gyrometer, Accelerator,
Proximity

Phone connection
USB Type-C & micro USB

Compatible devices
Galaxy Note7, S7, S7 edge,
Note5, S6 edge+, S6, S6 edge
ALL CONTENTS COPYRIGHT © SAMSUNG ELECTRONICS CO., LTD.