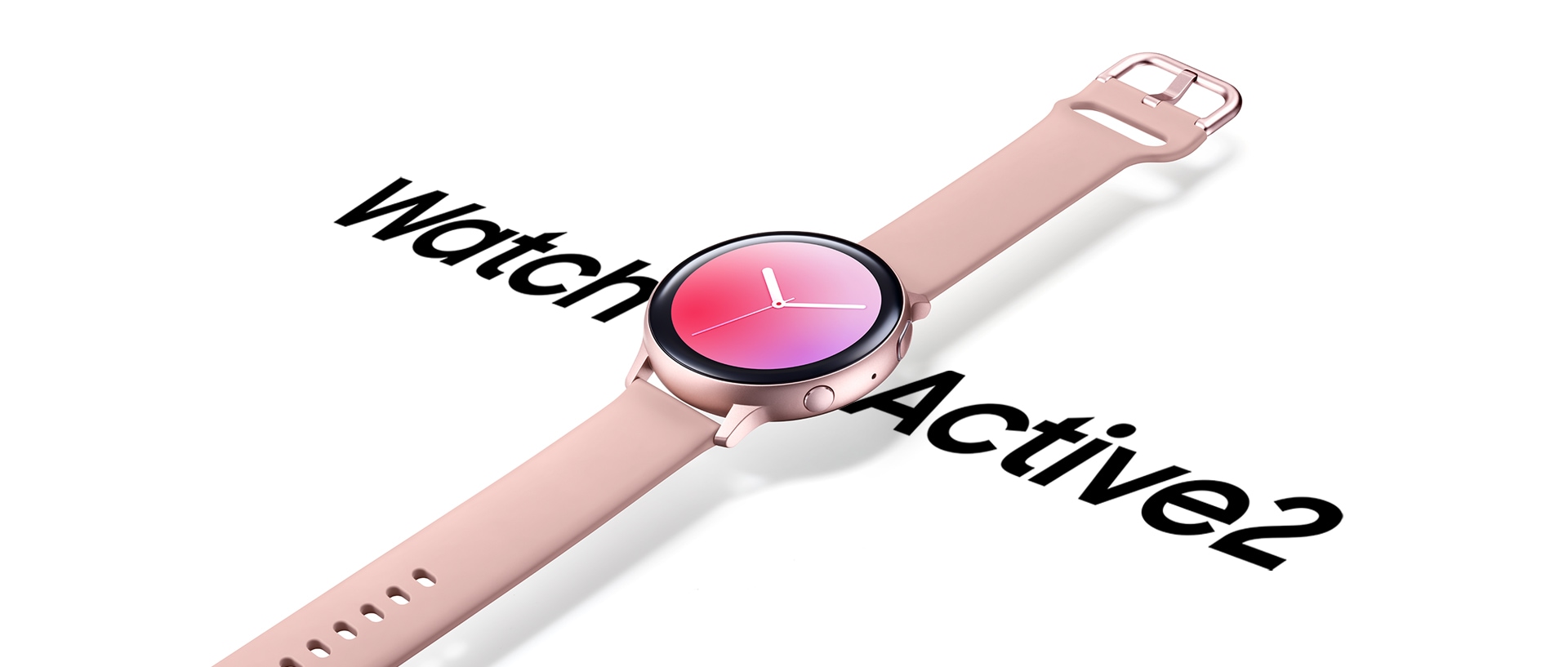 Stay connected with a lifestyle and health partner on your wrist that gives you
advice in the moment. Get more precise information on your health on a
bigger screen with a watch that has your wellness in mind.
Galaxy Watch Active2 tells you what you need
to know when you need it.


Design




Custom comfort on your wrist


Choose your look and your comfort for a wellness partner you'll want to keep on 24/7.
Galaxy Watch Active2 comes customized from day one, starting with your choice
of Bluetooth or LTE model, 44mm or 40mm, stainless steel or lightweight
aluminum design, and straps galore.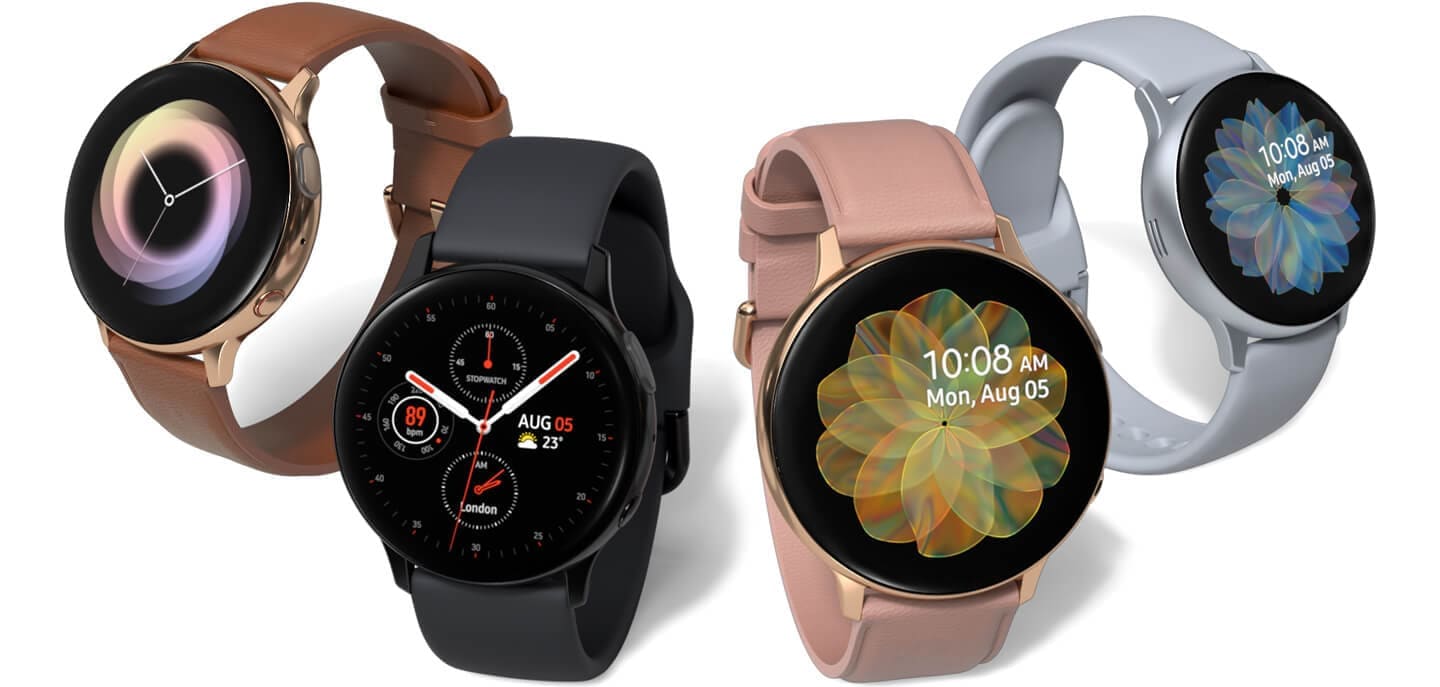 Widen your space


Maximize your screen space with an uninterrupted view on a sleek body
fitted with a touch bezel for quick control.
Galaxy Watch Active2 features an enlarged display with a pure black screen and
a border that's hardly there for more space to get the insight you need.




Get the look that matches your look


#withGalaxy
Match your strap in a flash

Complement your style with a watch face that matches the color and material
of your strap. When you buy a watch strap and scan the QR code on
the package you'll get a link to Galaxy Store
to download a watch face that fits it.

* Multi-colored straps sold separately.
* QR Code is a trademark of Denso Wave Inc.
My style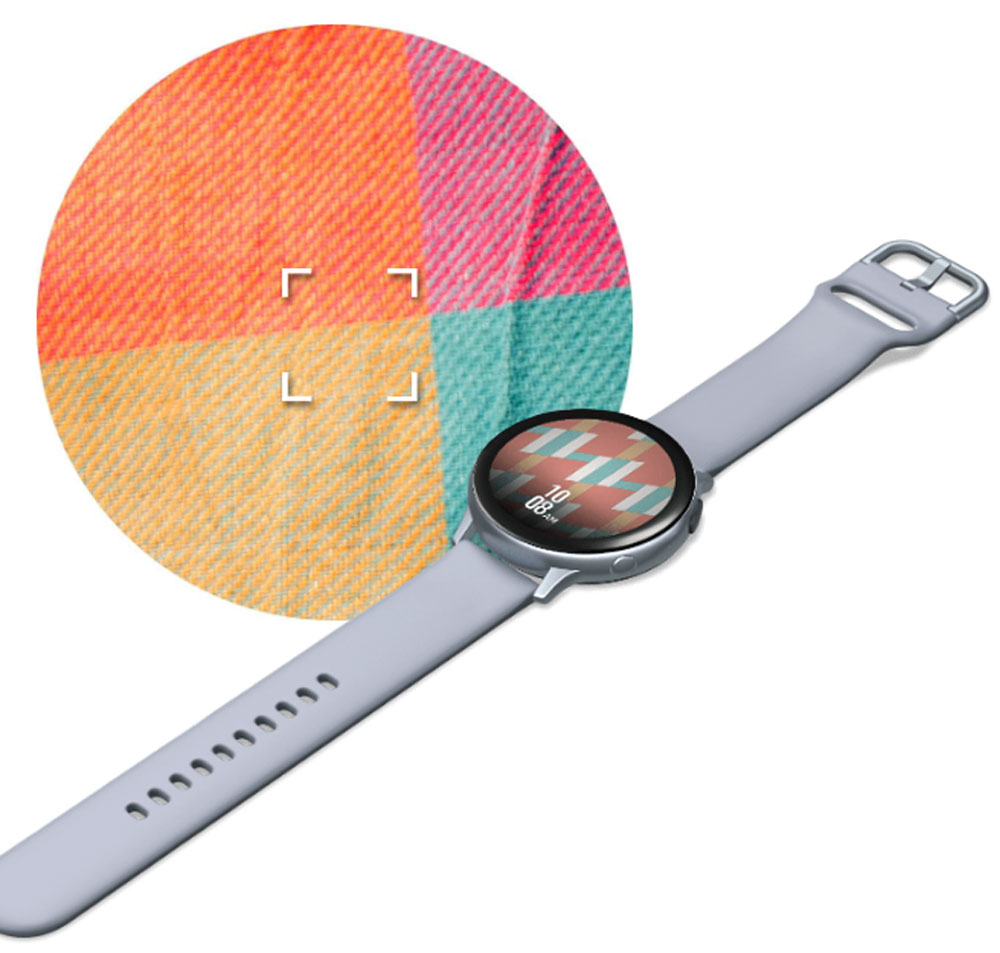 QR Code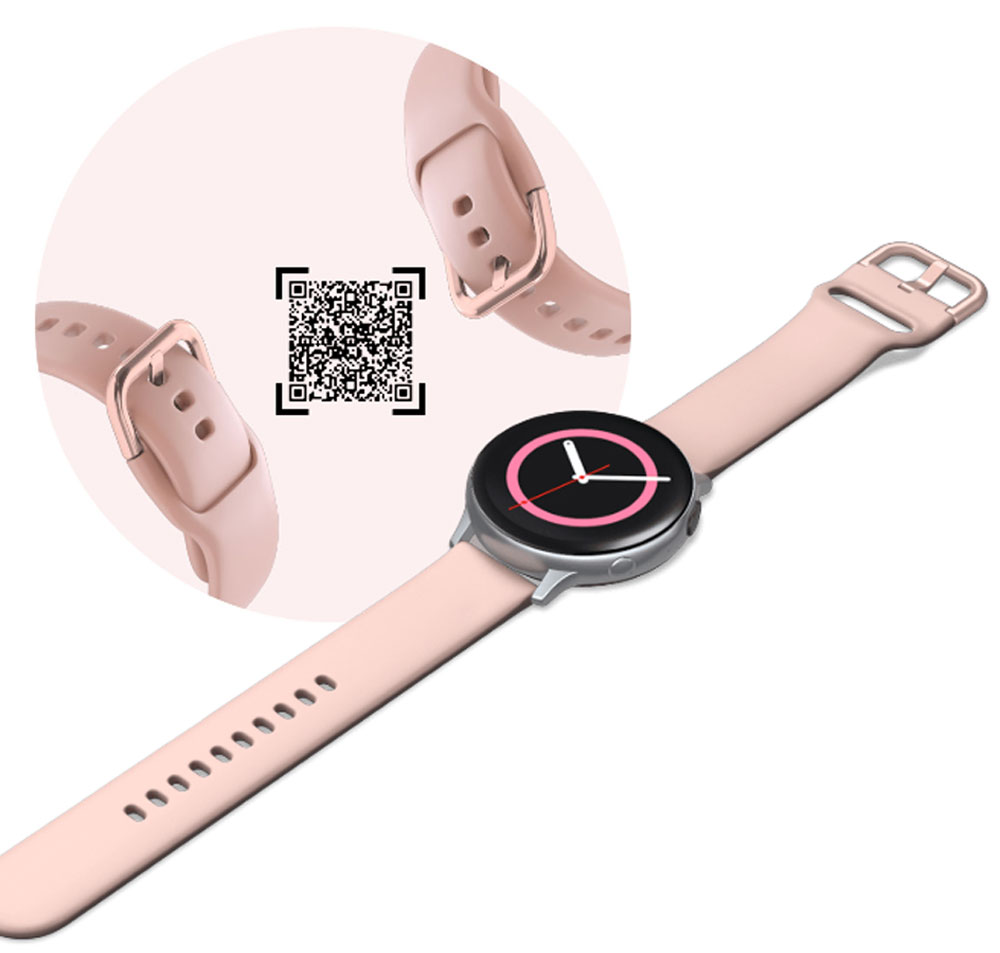 A watch to make your own
Mix and match for a watch design that fits your look. Choose from the wide selection
of straps and put together your own custom Galaxy Watch Active2.


Experience
Track your workout on your wrist


Galaxy Watch Active2 tracks your movements so you can just slip it on and get working
out. With swimming added to automatic tracking you now get seven exercises,
while manual tracking works for all activities for dozens you can track.
Running coach function gives you actionable advice in real time.
Health support from the inside out


Be sound in body and mind with a watch that cares for both. Use the stress
tracker to watch your stress levels when you're feeling tense, and follow
the suggested guided breathing exercises to get some peace of mind.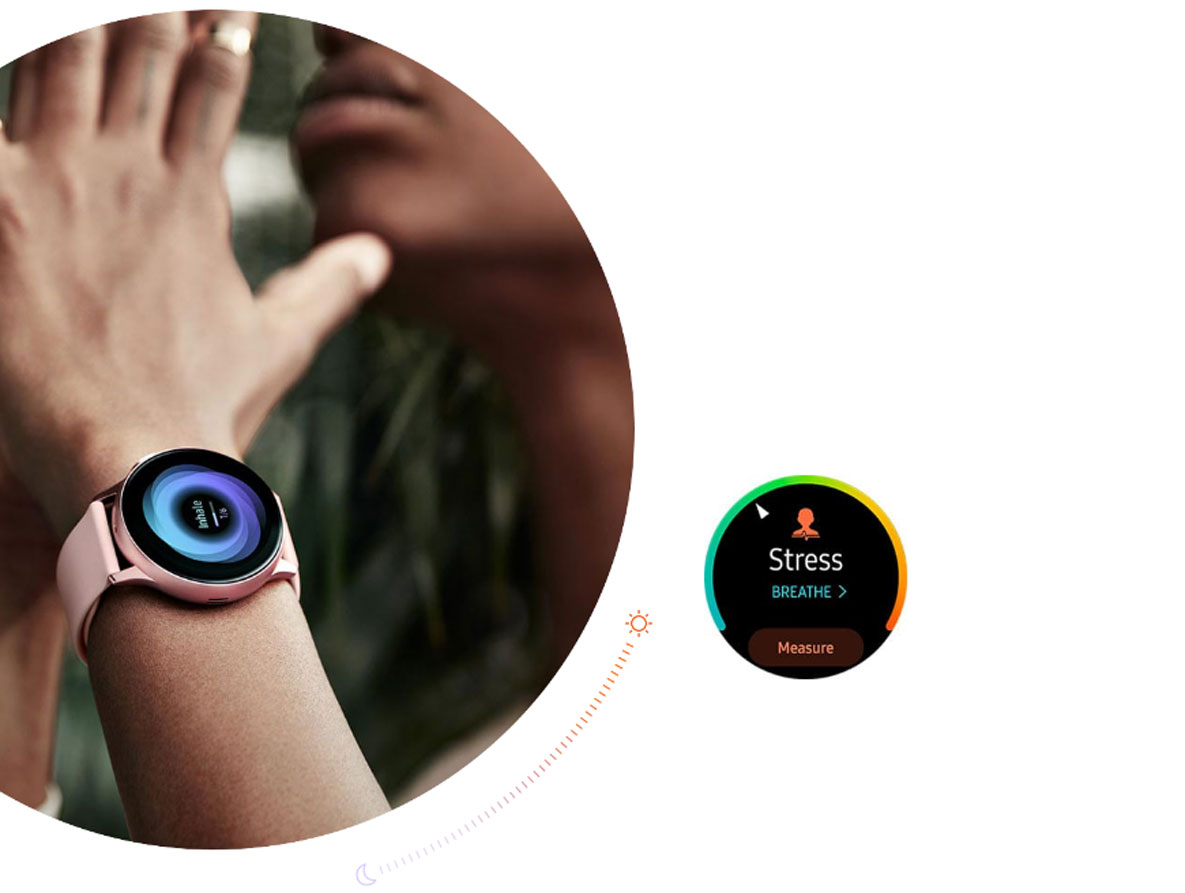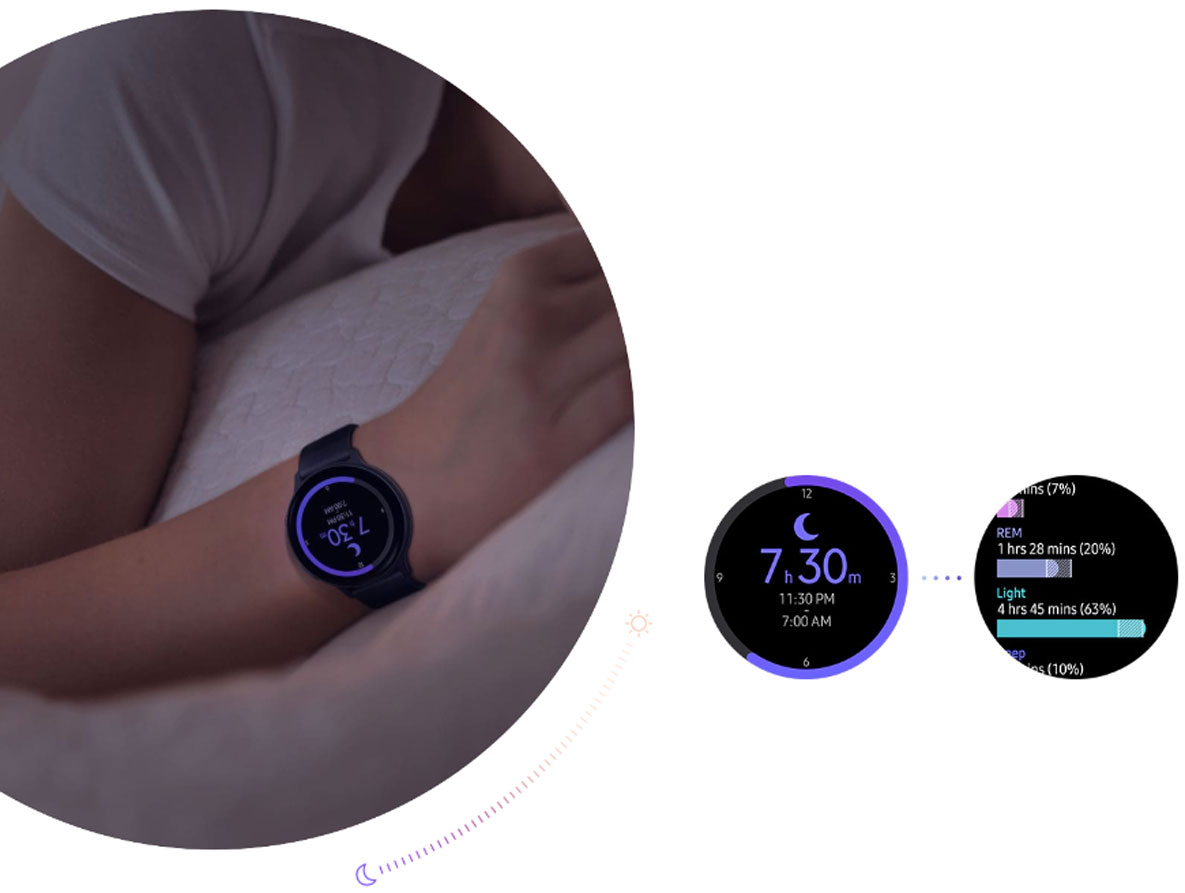 Heart rate tracking for peace of mind


Monitoring your health is at the core of Galaxy Watch Active2 with a full eight
photodiodes on the rear side of a new curved design that moulds to your
wrist. Health monitoring keeps an eye on your heart rate and sends
you an alert when it goes above or below normal levels.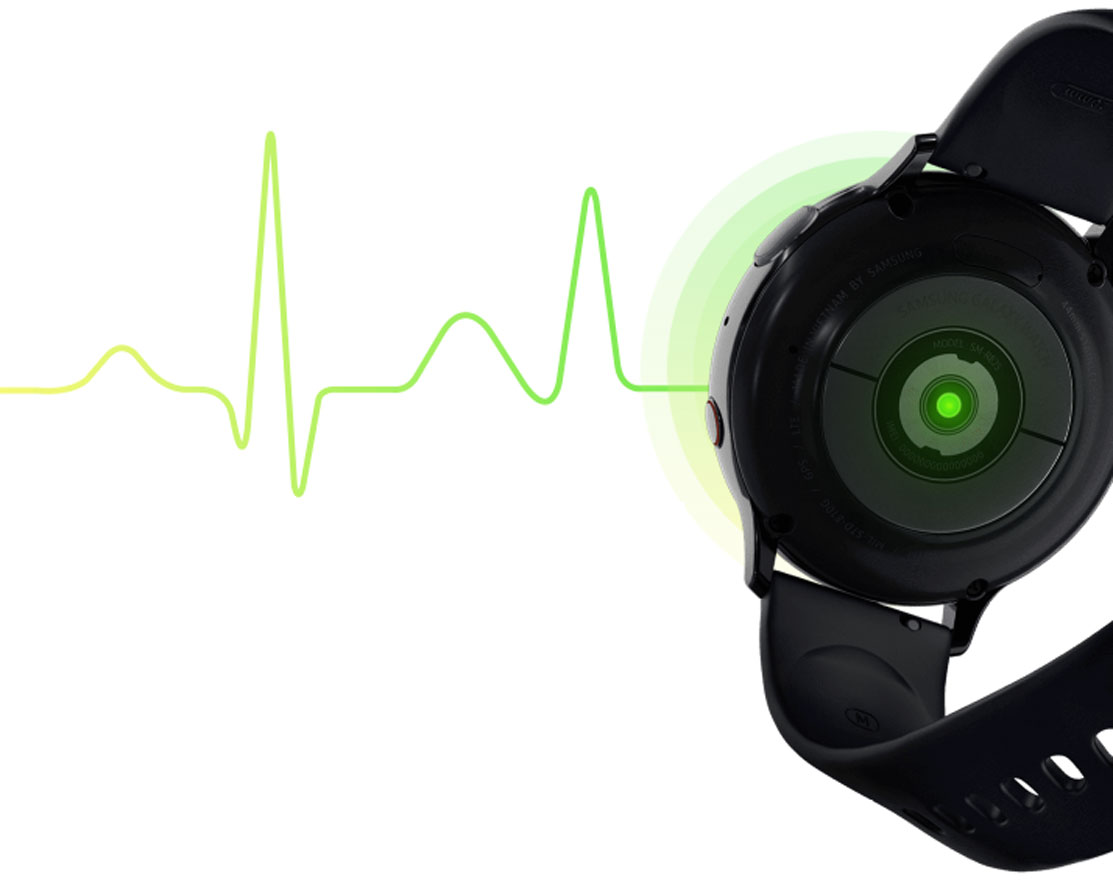 Give your life an assist


Get a jump on life with a smart assistant on your wrist. Control your camera to enrich
the shooting experience, view and like on social media, and translate on the go.
Newly added On-going Icon displays running apps on the watch face for
easy access, and you can even catch incoming calls with Wi-Fi.

Performance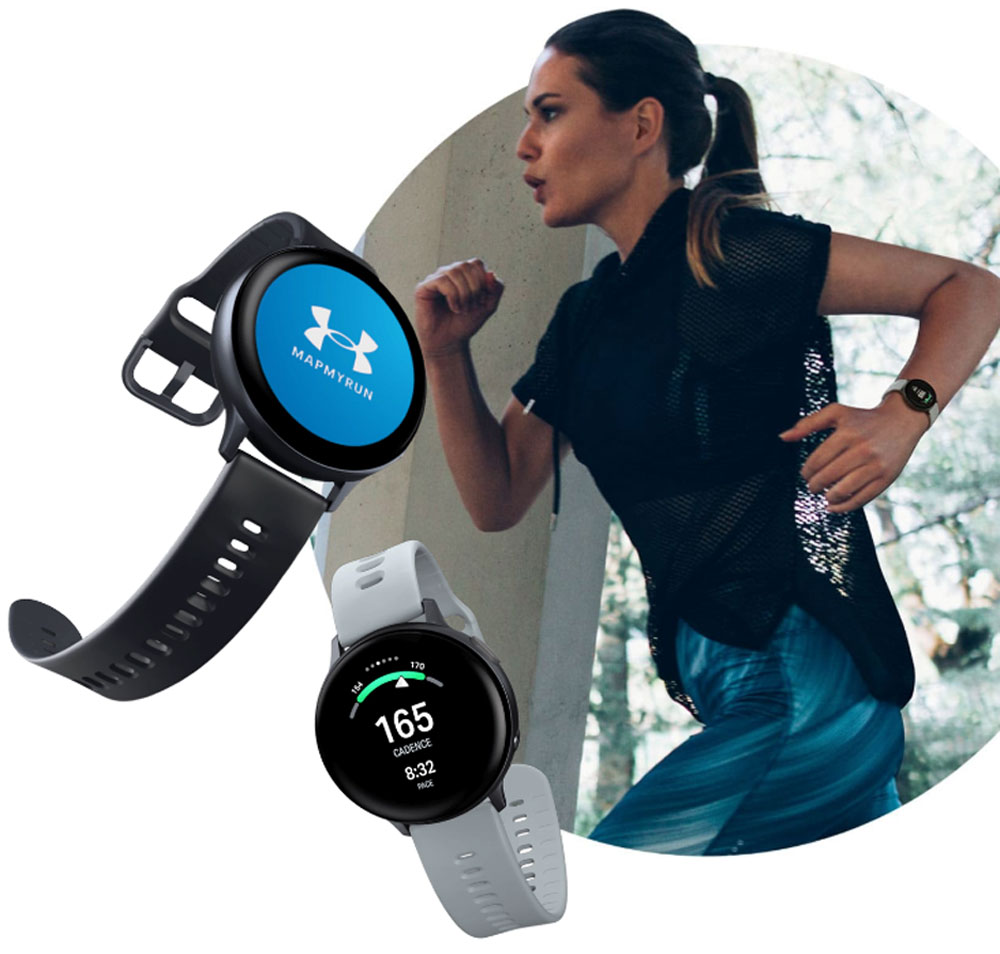 Enhance the fitness experience with the exclusive Galaxy Watch Active2 Under
Armour Edition. 6 months' MapMyRun MVP service and limited UA watch
face get you off on the right foot. Form and fitness coaching gives
you real-time feedback based on cadence data and more.

* Availability of the Under Armour Edition may vary by country and carrier.
* Real-time Form Coaching function only available for Under Armour Edition.
Power that lasts the day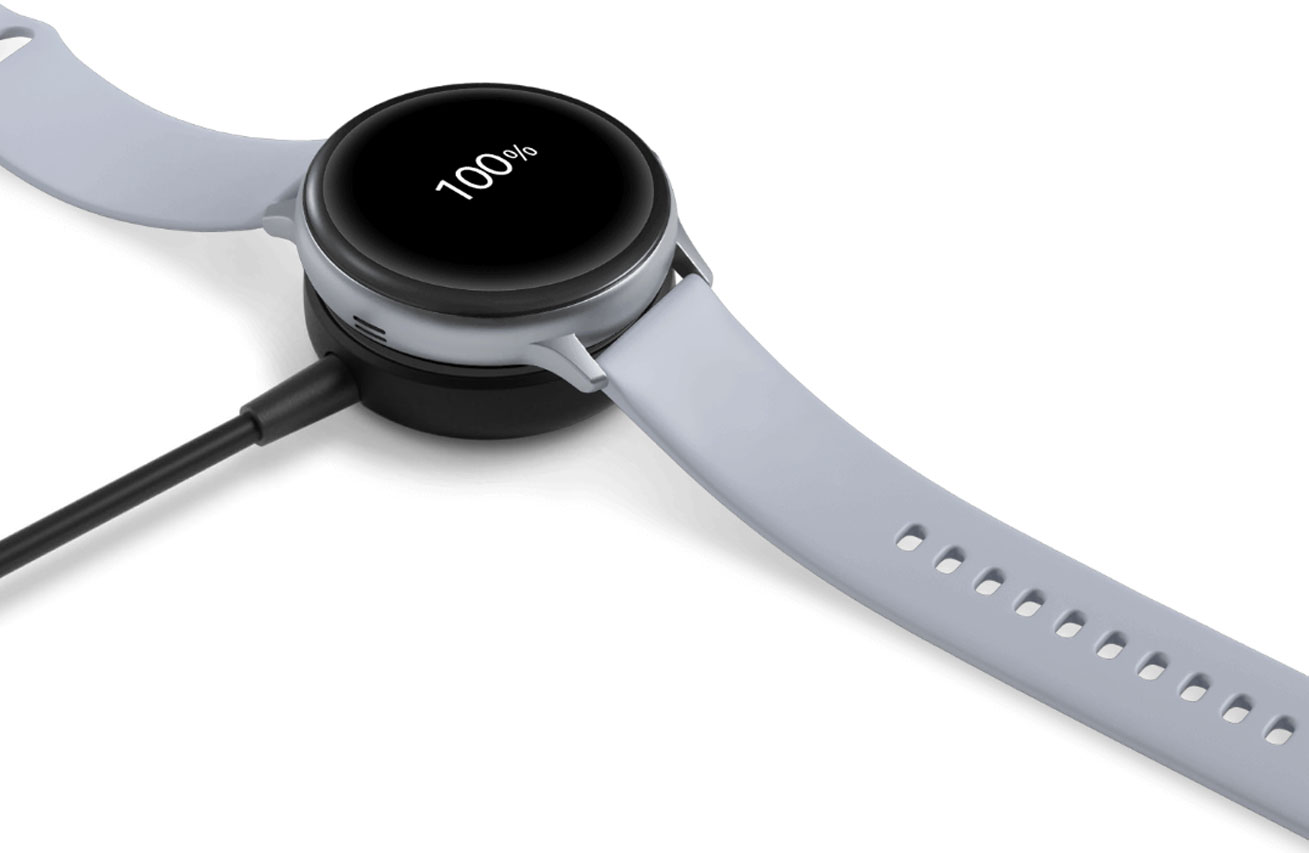 Take your Galaxy Watch Active2 out for the day with a battery that lasts the day and
more with normal use. Back home, just lay it on the compact magnetic wireless
charger to bring it back to full, no charging jacks or wires required.


Keeps up where you go




Take your watch along on the road less traveled. Galaxy Watch Active2 goes
where you go with an IP68 and 5ATM water and dust rating plus military
grade durability to handle a range of conditions, so you can keep
it on to go farther and experience more.


Apps to push you further
Bring enhancement to your life with apps ranging from the Galaxy lineup
to a large variety of downloadable 3rd party apps.
Download apps to create your own personal lineup for smart advice on
the fly that you can pull up without leaving your wrist.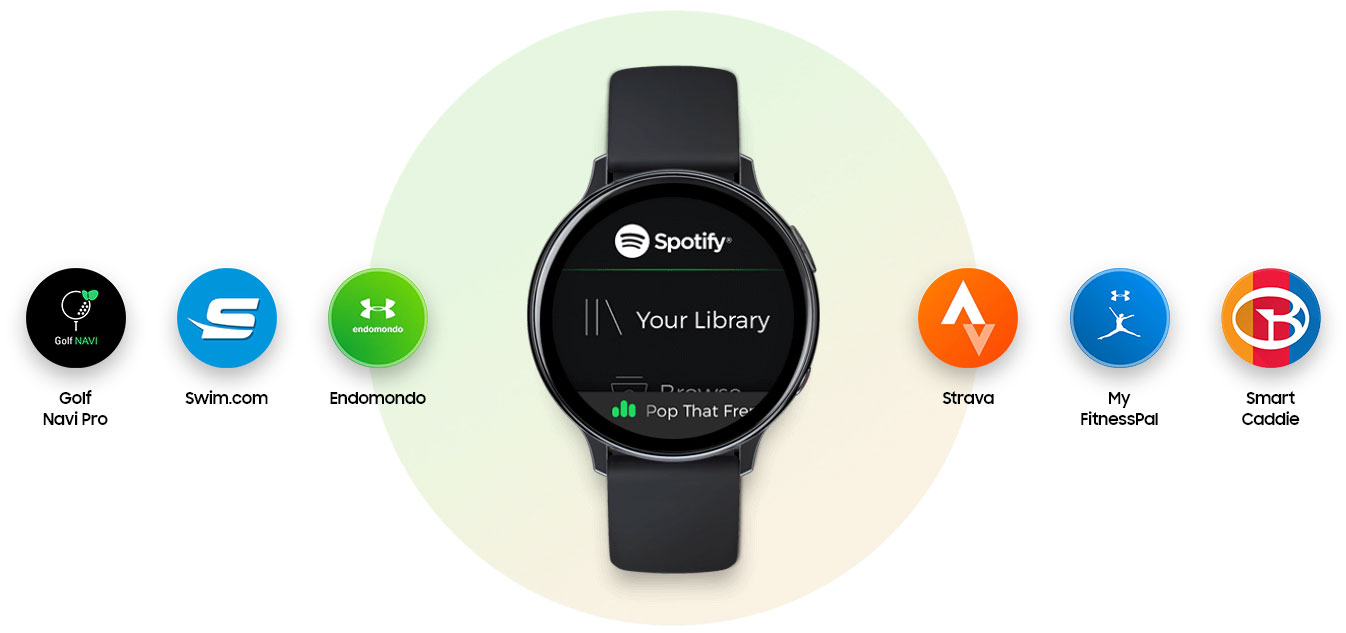 Get connected to your device


Wide compatibility with both Galaxy and non-Galaxy smartphones.
Get started by seeing which devices are compatible
with Galaxy Watch Active2.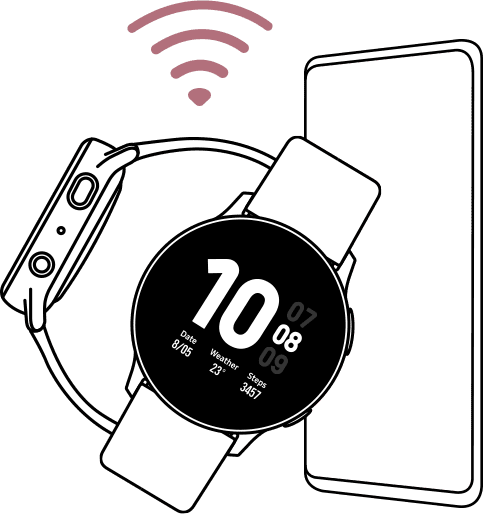 * Android : Android 5.0 (L OS) or higher, RAM 1.5GB above (Samsung/Non Samsung)
* iOS : iPhone 5 and above, iOS 9.0 or above.
---

* Berdasarkan hasil tes laboraturium internal Samsung. Masa penggunaan baterai bergantung pada penggunaan dan pengaturan
* Fitur utama dapat berbeda dari spesifikasi utama
* Memori yang tersedia untuk pengguna: Memori pengguna lebih kecil daripada memori total karena penyimpanan sistem operasi dan perangkat lunak yang digunakan untuk mengoperasikan fitur perangkat. Memori pengguna aktual akan bervariasi tergantung pada operator dan dapat berubah setelah dilakukan peningkatan perangkat lunak
* Jaringan: Bandwidth yang didukung perangkat dapat bervariasi tergantung pada area atau penyedia layanan
* Seluruh spesifikasi dan deskripsi yang disediakan di sini mungkin berbeda dengan spesifikasi dan deskripsi aktual produk. Samsung berhak mengubah halaman web ini maupun produk yang dijelaskan di sini, kapan saja, tanpa wajib memberikan pemberitahuan atas perubahan tersebut. Seluruh fungsi, fitur, spesifikasi, GUI, dan informasi produk lain yang disediakan dalam halaman web ini termasuk, namun tidak terbatas pada, kelebihan, desain, harga, komponen, performa, ketersediaan, dan kapabilitas produk dapat berubah tanpa pemberitahuan atau kewajiban. Konten dalam layar merupakan gambar simulasi dan hanya untuk tujuan demonstrasi.


Typical value tested under Samsung laboratory condition. Typical value is the estimated average value considering the deviation in battery capacity among the battery samples tested under IEC 61960 standard. Actual battery life may vary depending on network environment, usage patterns and other factors.