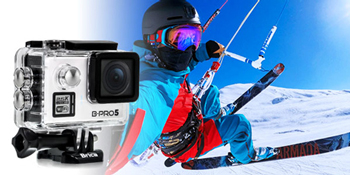 SEE IT EXACTLY LIKE IT SHOULD
Dengan prosesor teknologi terbaru pada Brica B-PRO5α Alpha PLUS, produk terbaru dan tercanggih kami saat ini memberikan hasil foto dan video tanpa distorsi warna dan tampak seperti aslinya*.
*Compared to B-PRO5 first edition

IMPROVED, BIGGER AND BETTER
Rekam aksimu dengan kualitas yang LEBIH TINGGI* menggunakan Brica B-PRO5α Alpha PLUS, produk terbaru dan tercanggih kami saat ini. Rekam semua dalam resolusi 2.5K atau FULL HD dengan kecepatan 60fps. Dengan hasil yang lebih tajam dan jernih sehingga dapat digunakan untuk produksi video profesional.
*Compared to B-PRO5 first edition and Alpha Edition

HIGH-END IMAGE SENSOR
Dilengkapi dengan Sensor gambar 16.35M berkualitas tinggi, Brica B-PRO5α Alpha PLUS menghasilkan foto dan video berkualitas yang lebih baik, jernih, dan tajam.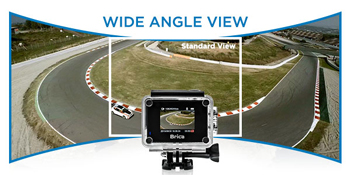 EXPANDING YOUR FIELD OF VIEW
Perlebar sudut pandang anda dengan Wide Angle yang lebih besar pada Brica B-PRO5α Alpha PLUS. Sekarang dengan sudut pandang sebesar 170°.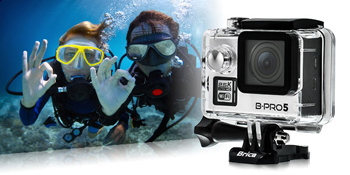 TIME TO GET WET
Menyelam, basah, atau lakukan aksi-aksi anda dalam air dengan Brica B-PRO5α Alpha PLUS, sekarang menggunakan casing waterproof yang lebih dikembangkan yang dapat digunakan hingga kedalaman 40m.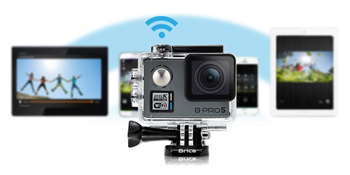 CONTROL, VIEW & SHARE WITH THE BUILT-IN Wi-Fi
Brica B-PRO5α Alpha PLUS memiliki fitur built-in Wi-Fi, yang dapat digunakan untuk menghubungkan B-PRO5α Alpha PLUS dengan smartphone anda. Gunakan App yang dapat diunduh secara gratis untuk membuat smartphone anda sebagai live video remote untuk B-PRO5α Alpha PLUS anda, baik untuk meng-kontrol hingga melihat hasil.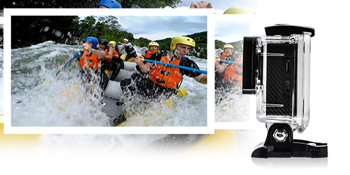 BURST THAT SHOT


Brica B-PRO5α Alpha PLUS memiliki mode foto burst, dimana anda dapat mengambil foto 16 Megapixel sebanyak 20 frame sekaligus. Dengan fitur ini, dapatkan foto terbaik dalam menjalankan aksimu.




Video Resolution
NTSC
2.5K (2304x1296) @30fps
Full HD 1080p (1920x1080) @60fps
Full HD 1080p (1920x1080) @30fps
HD 720p (1280x720) @120fps
HD 720p (1280x720) @60fps
HD 720p (1280x720) @30fps
480p (848x480) @240fps
480p (848x480) @120fps
480p (848x480) @60fps
480p (848x480) @30fps

PAL
2.5K (2304x1296) @25fps
Full HD 1080p (1920x1080) @50fps
Full HD 1080p (1920x1080) @25fps
HD 720p (1280x720) @100fps
HD 720p (1280x720) @50fps
HD 720p (1280x720) @25fps
480p (848x480) @200fps
480p (848x480) @100fps
480p (848x480) @50fps
480p (848x480) @25fps

PHOTO RESOLUTION
16.0 Megapixels
12.0 Megapixels
8.0 Megapixels
5.0 Megapixels
3.0 Megapixels
2.0 Megapixels
1.2 Megapixels
VGA

FILE FORMAT
Video : MP4 H.264
Video Bitrate : 20MBps
Photo : JPEG

TIME LAPSE


1 / 2 / 5 / 10 / 30 / 60 seconds interval



BURST MODE


up to 20frames @16.0 Megapixels



LCD DISPLAY


2" TFT LCD



LENS


Fixed Focus Wide Angle LENS (170°)



APERTURE


F/2.8 , f=3mm



FOCUS RANGE


Normal: 1.5m~∞



BATTERY


Li-Ion 1050mAh



BATTERY LIFETIME
+/- 130 mins* on normal operation
+/- 95 mins* on Live Stream + Normal operation
*Based on Brica Engineering testing. Actual performance may vary based on settings, environmental conditions and other factors. Maximum battery capacity will normally decrease with time and use.

EXTERNAL MEMORY


micro SD

Max. 64 GB SDXC Class 10 or above